Repositioning the UK's leading Vintage Furniture platform
Business context
Vinterior is one of the leading UK vintage furniture marketplaces with over 180,000 products and 1,800 professional sellers on the platform. The business started its journey in 2016 and had achieved impressive growth by focusing on speed of delivery, engineering talent and SEO capabilities. With reach and scale in place; the business felt that the timing was right to invest in brand and creative. I was invited to join at mature seed stage to elevate brand across product, content, design and visual merchandising in preparation for Vinterior's next growth phase.
Project Highlights
Supported Founders in presenting brand vision to VCs. Chuffed to see Vinterior successfully land Series A (€9.3 million) from brand-led investors - Active Partners (Investors in brands such as Soho House and Rapha).
---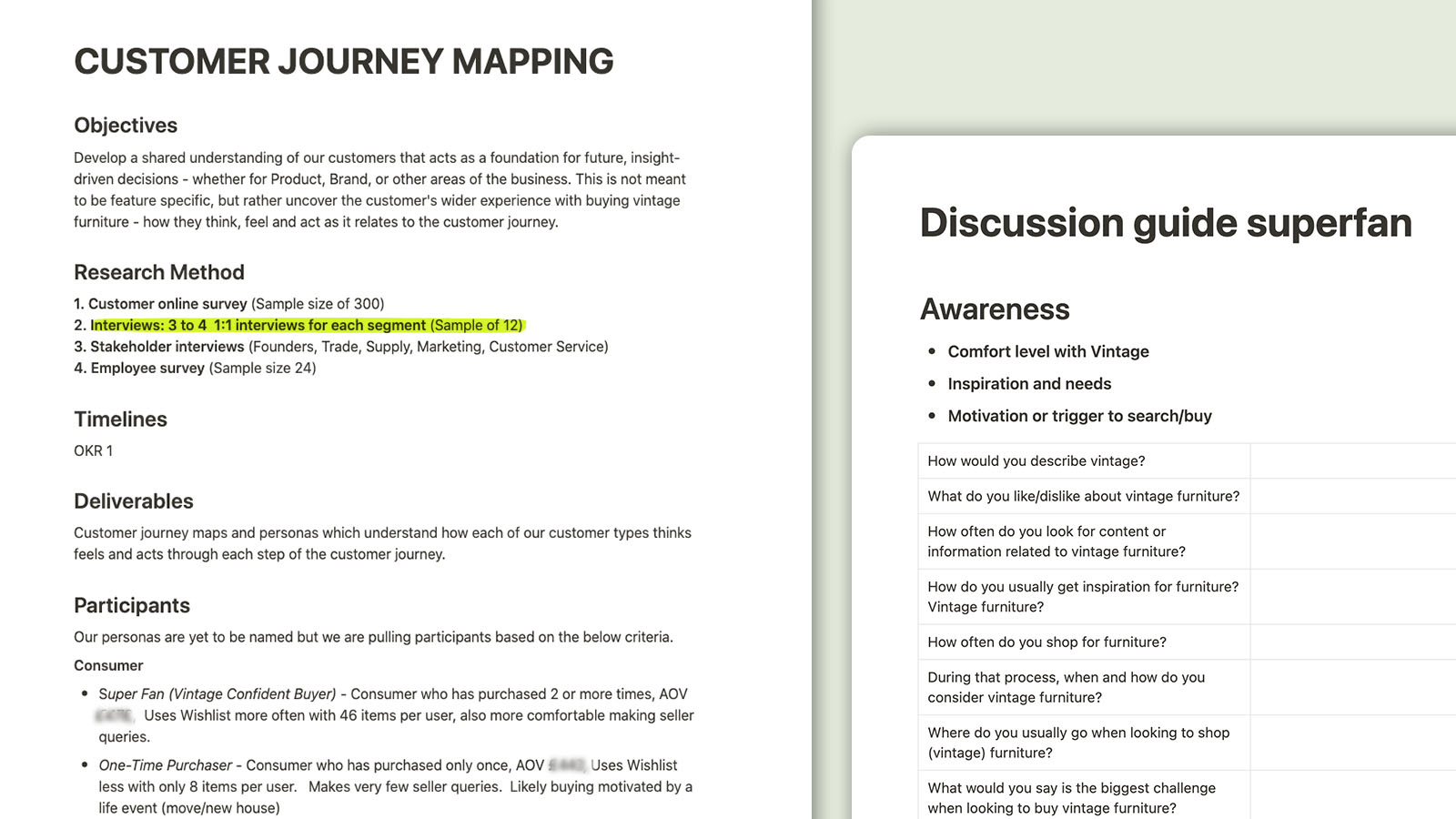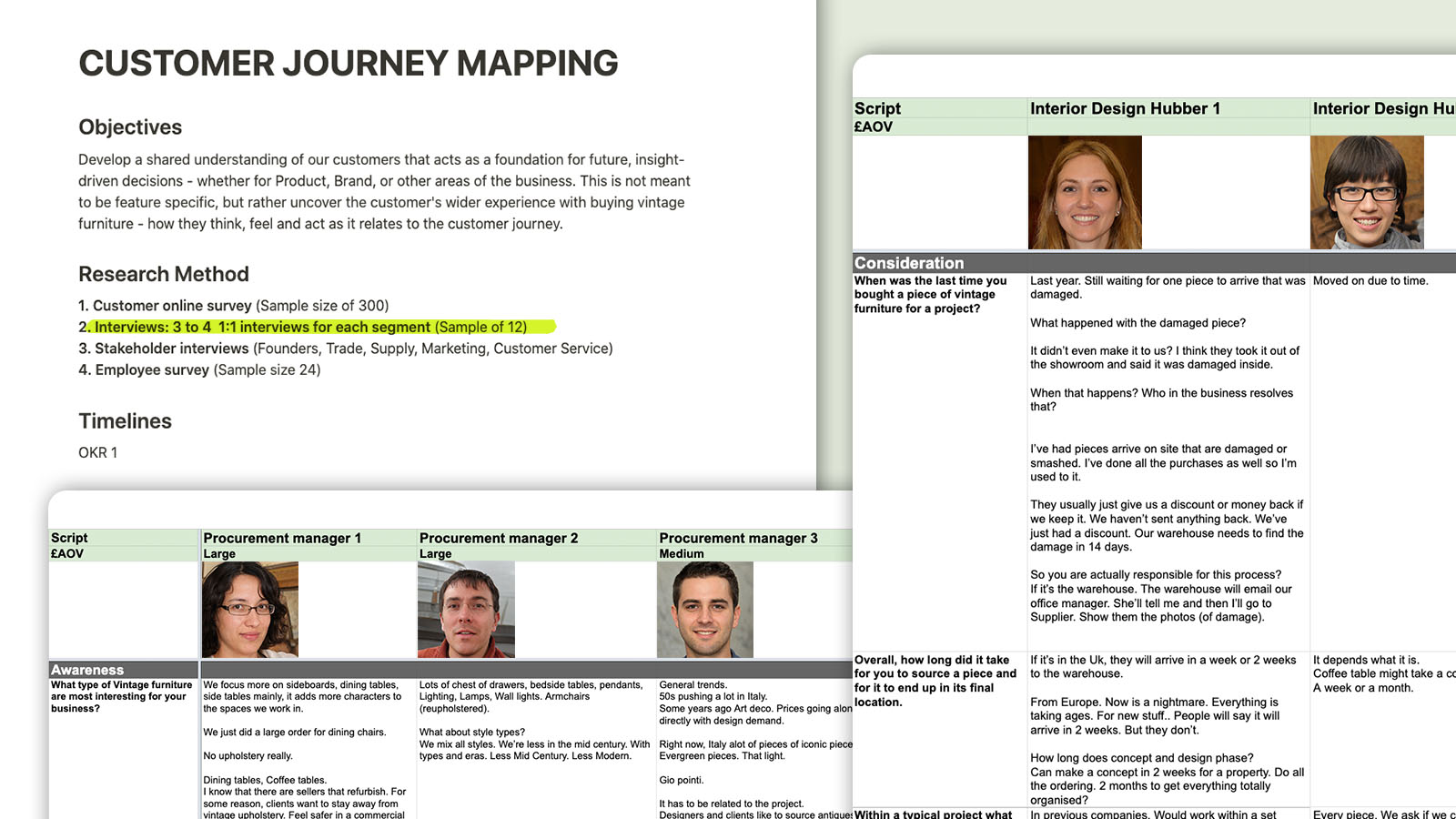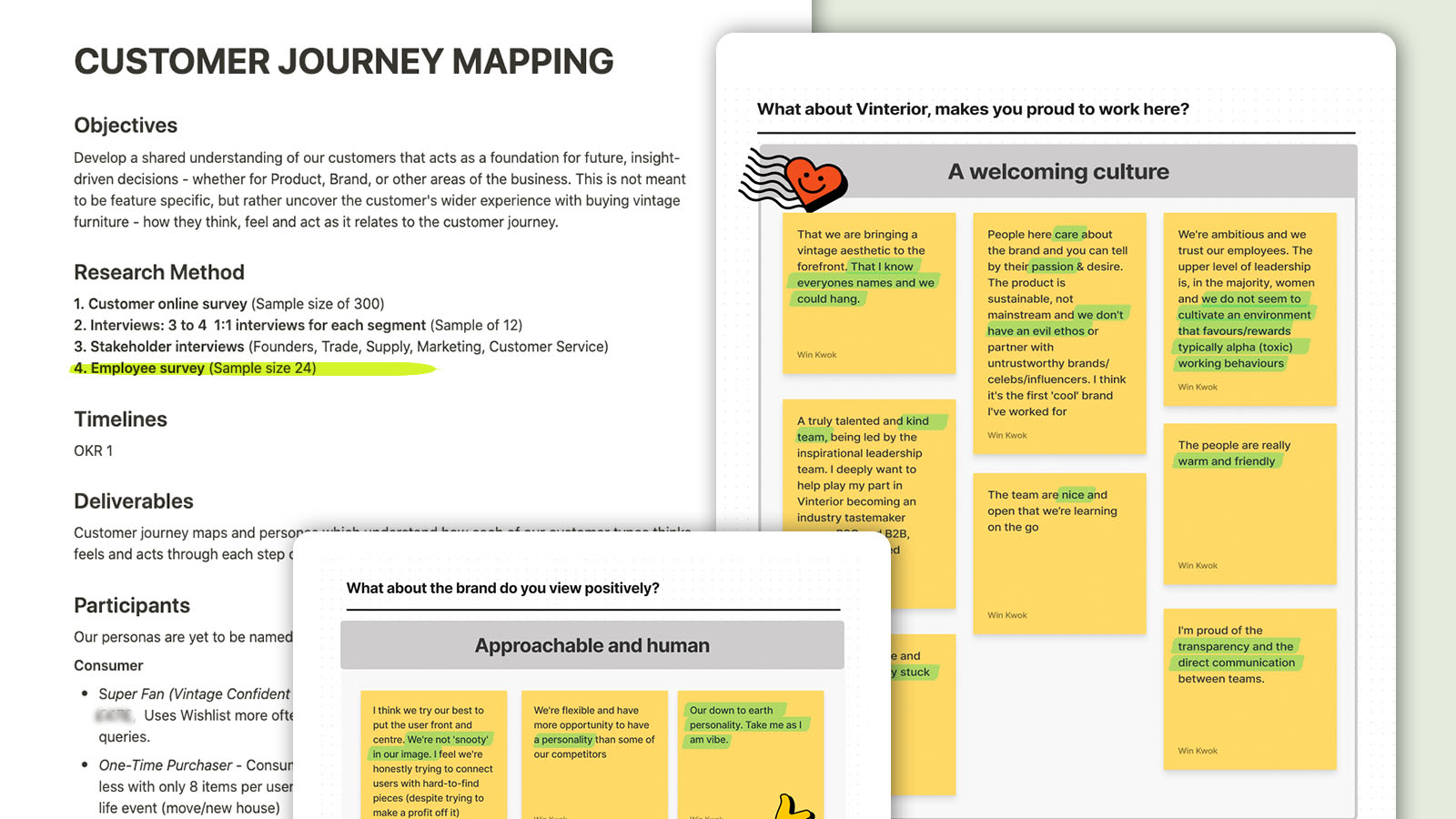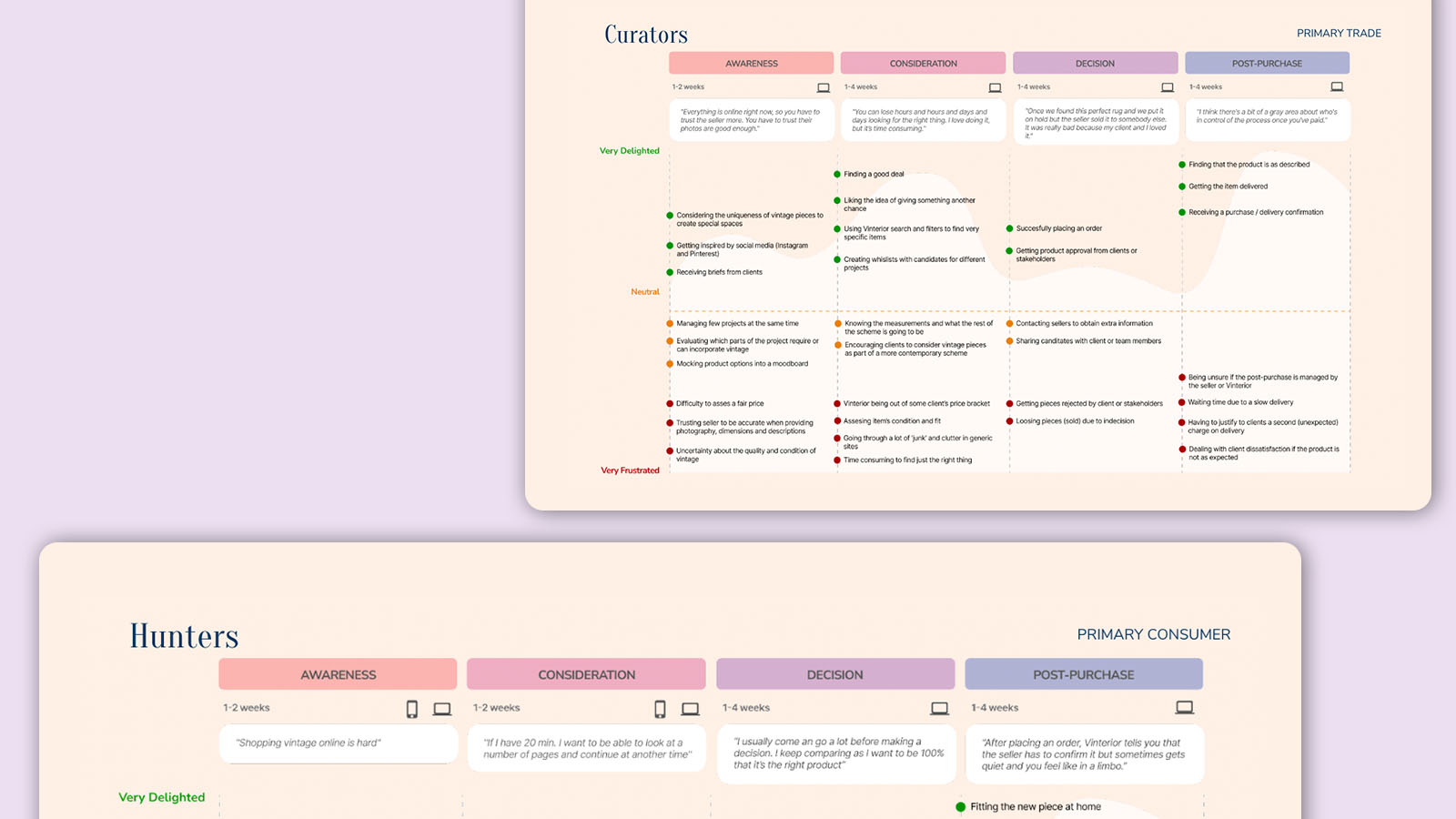 Clarifying Customer Understanding
My role
Discussion guides
Interviews
Analysis and findings
Research team
VP of Growth - Karlyn Armstrong
Product Designer - Rafael de la Torre
Research and analysis
Any brand project starts with a deep understanding of the audience and the problems you help them solve. Vinterior already had incredible insight and customer data stored by team function. So, the main challenge here was to create a centralised view of the customer journey and their key customer types. Worked with VP of Growth and Product Designer on indepth customer research across key customer types.
---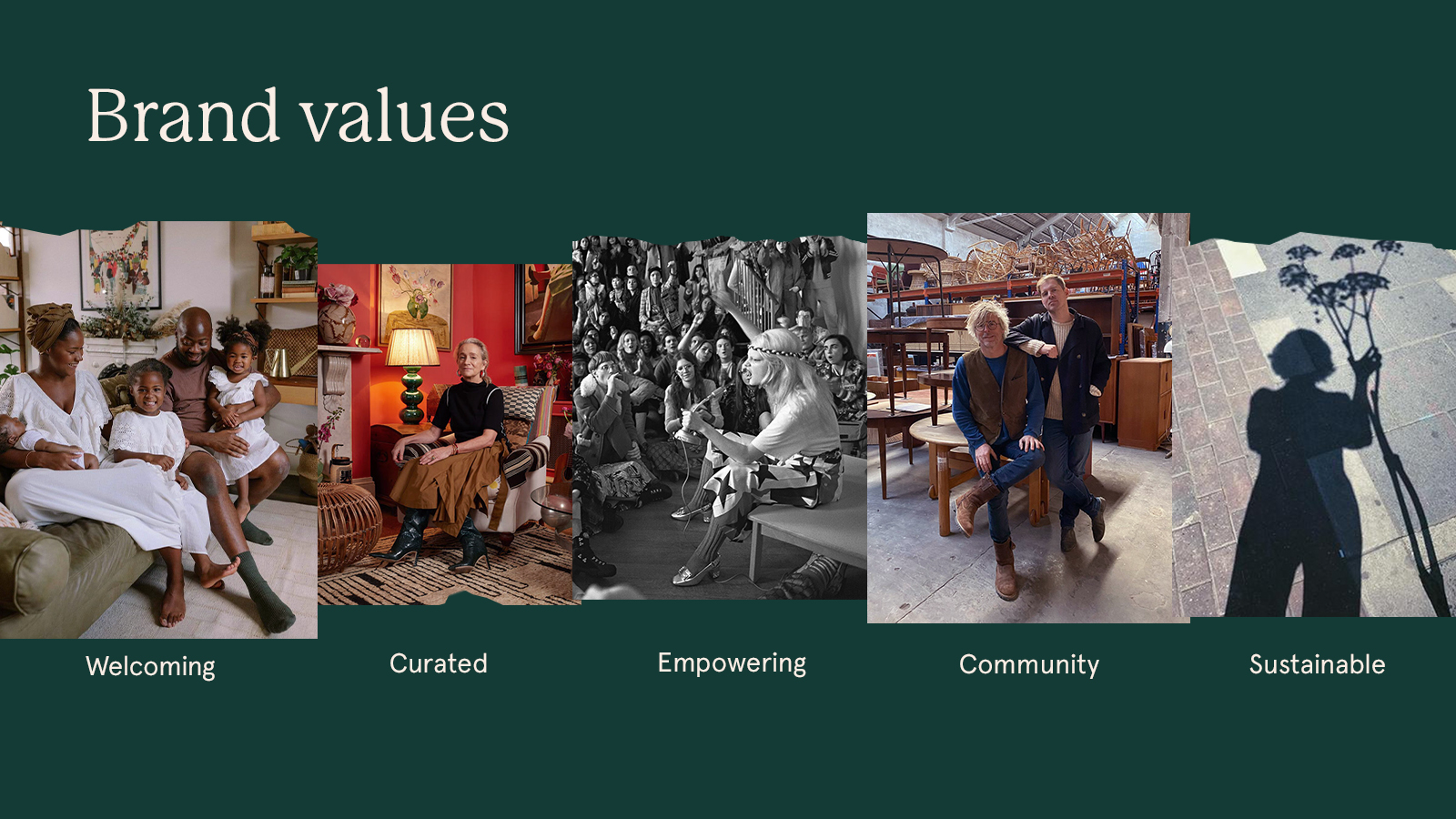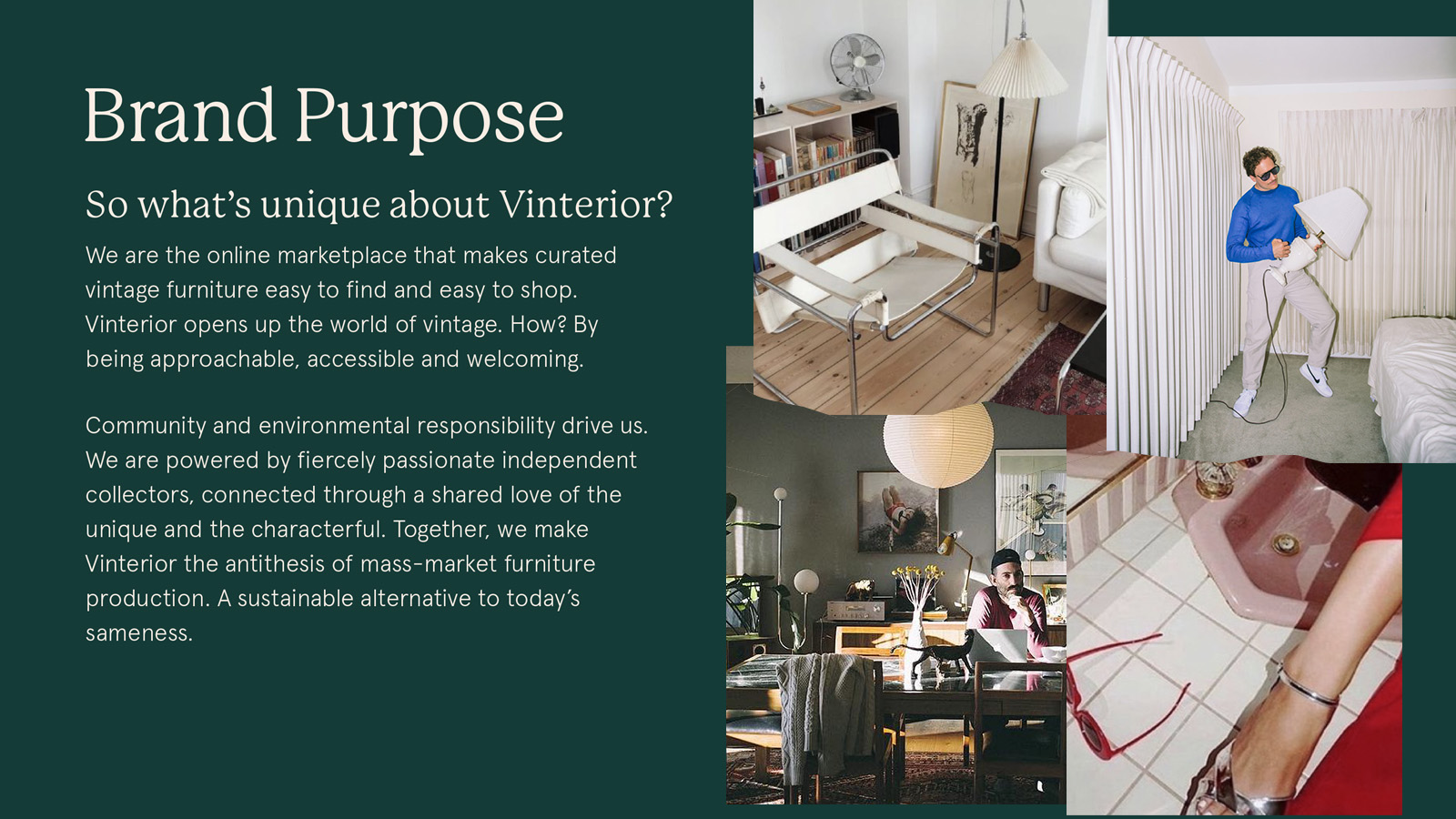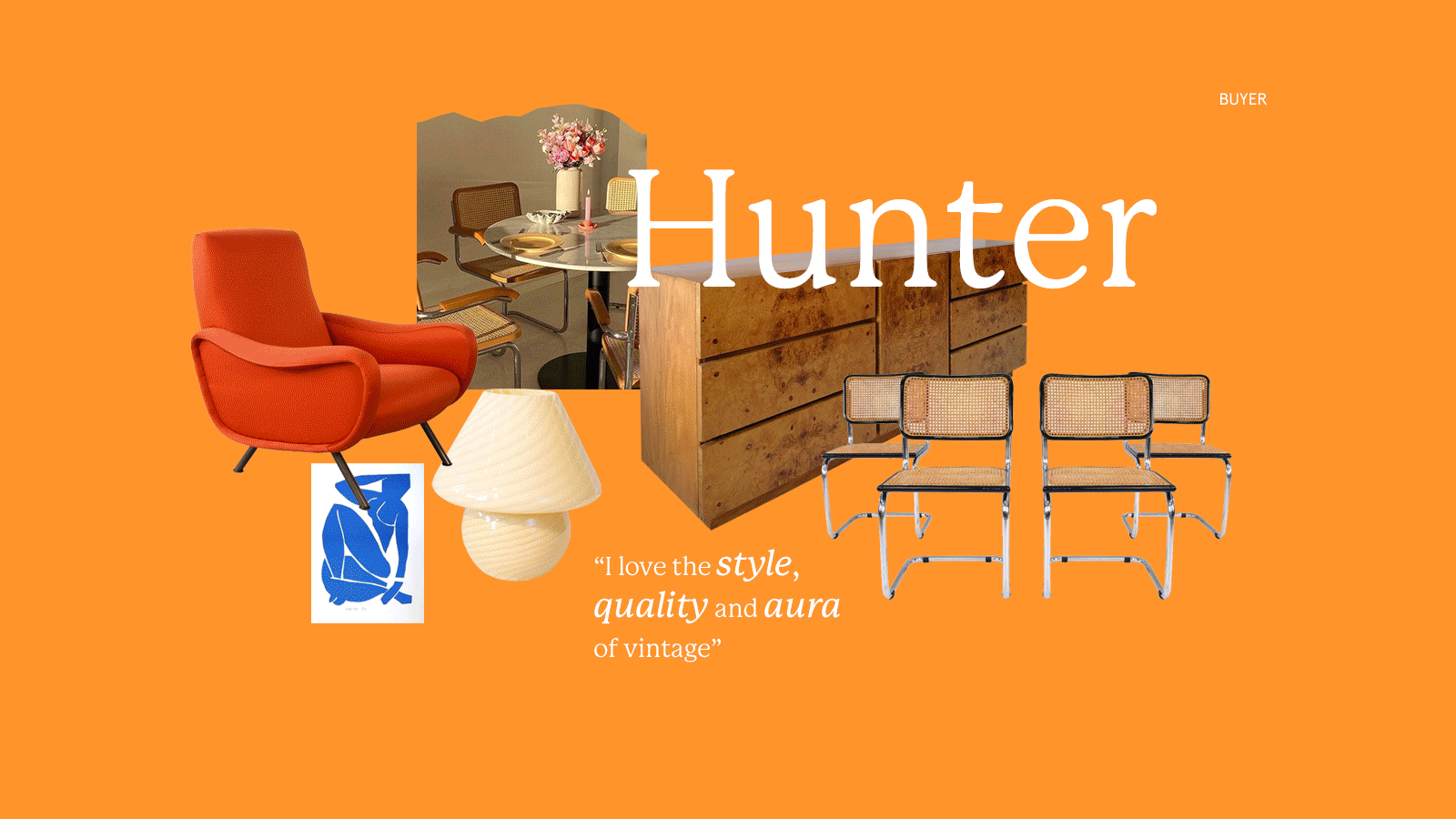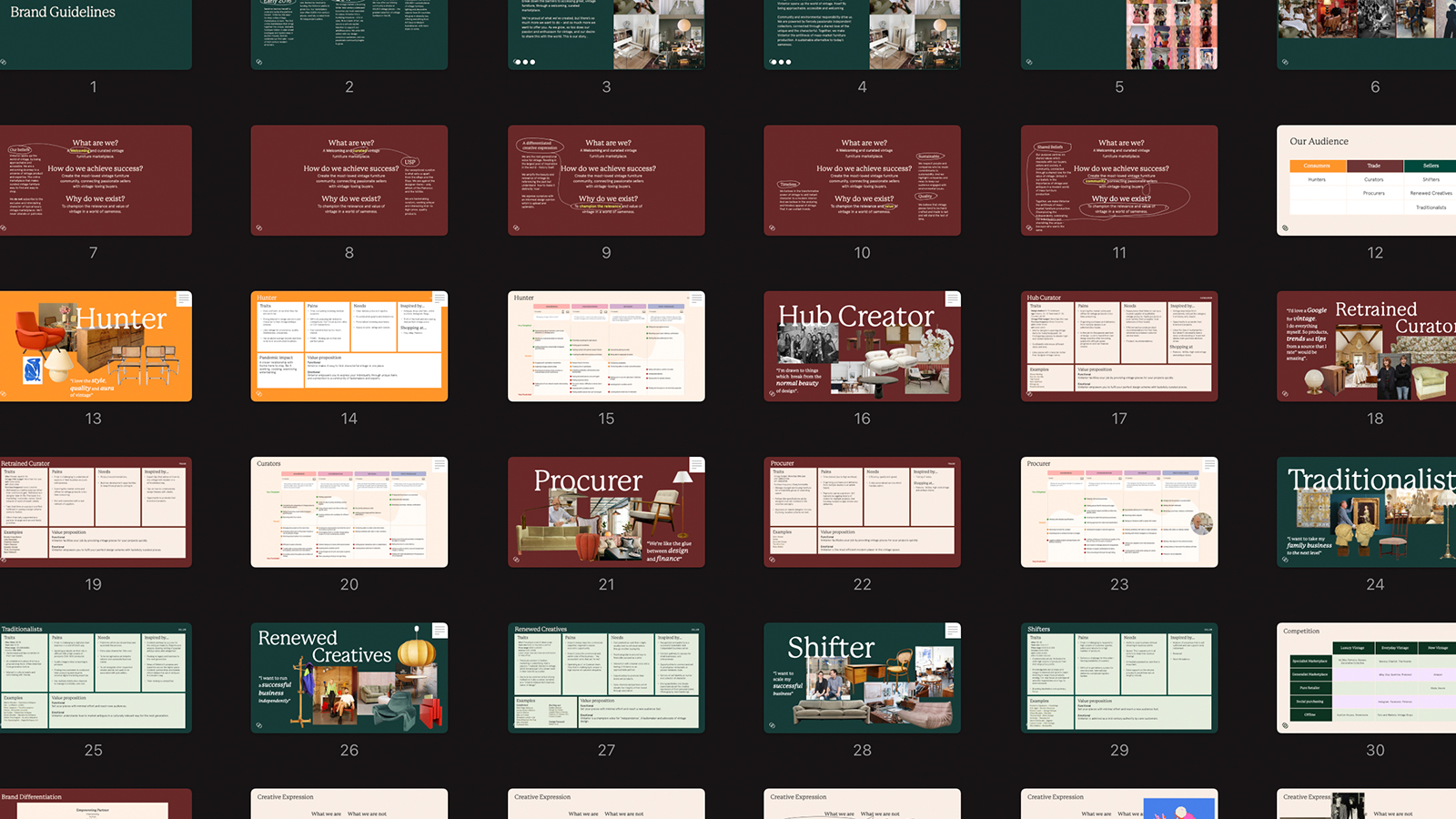 Revitalising a well-loved Brand
TEAM
Curation - Louise Parker
Artwork - Carmela Bartolome
Brand purpose
Packaged up research into guidelines that refreshed brand purpose, values, competitor differentiation, and customer profiles.
---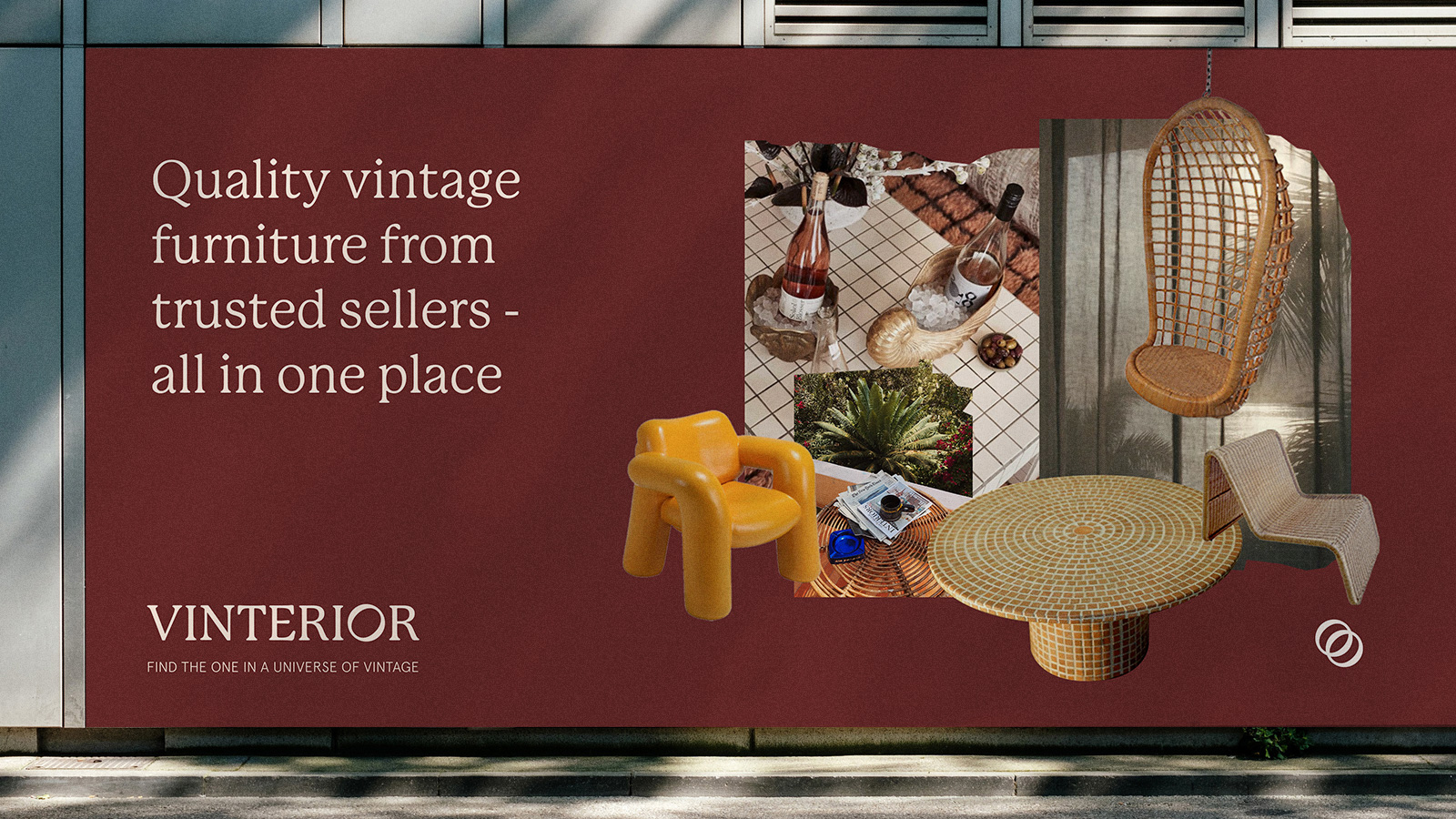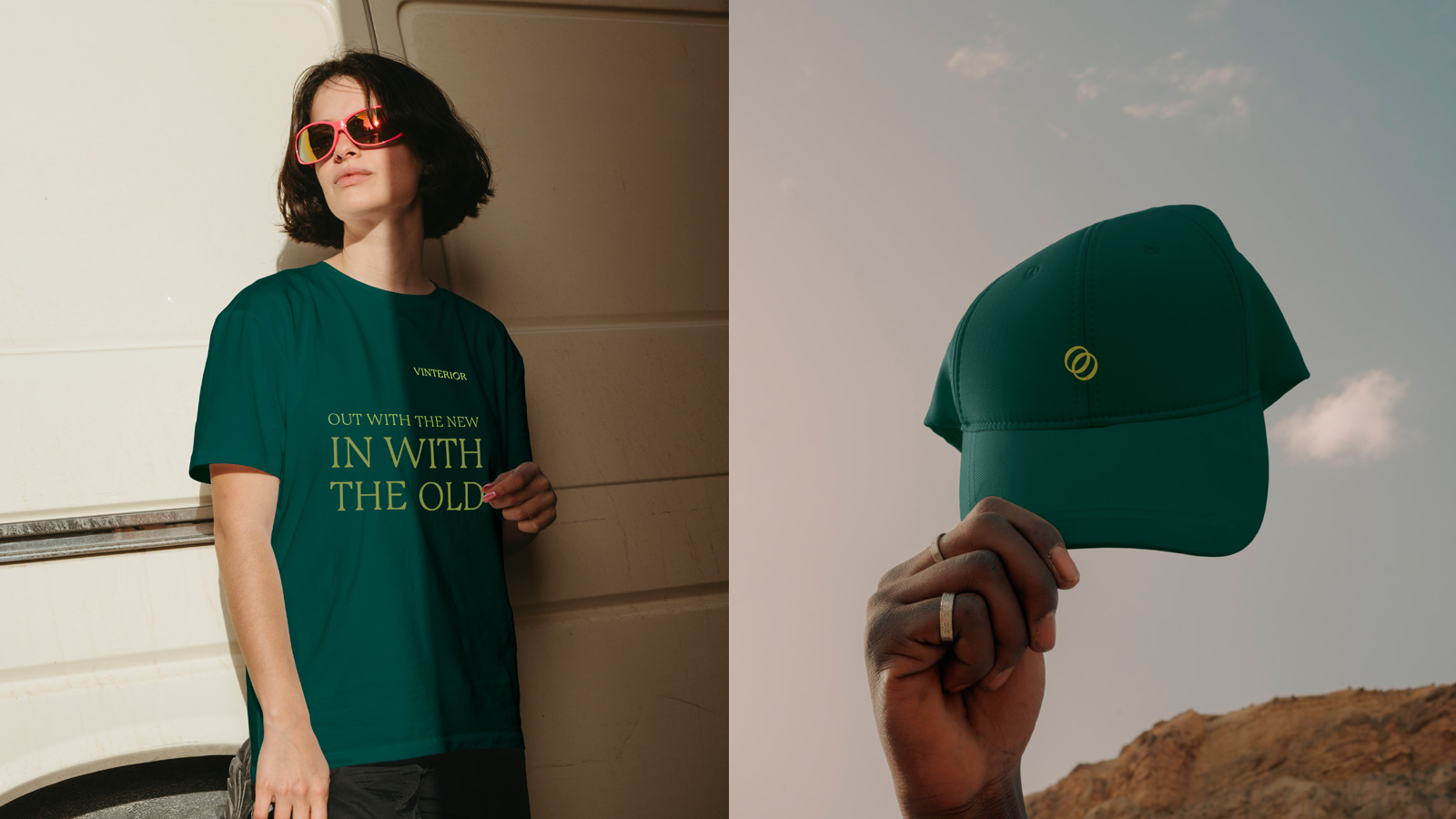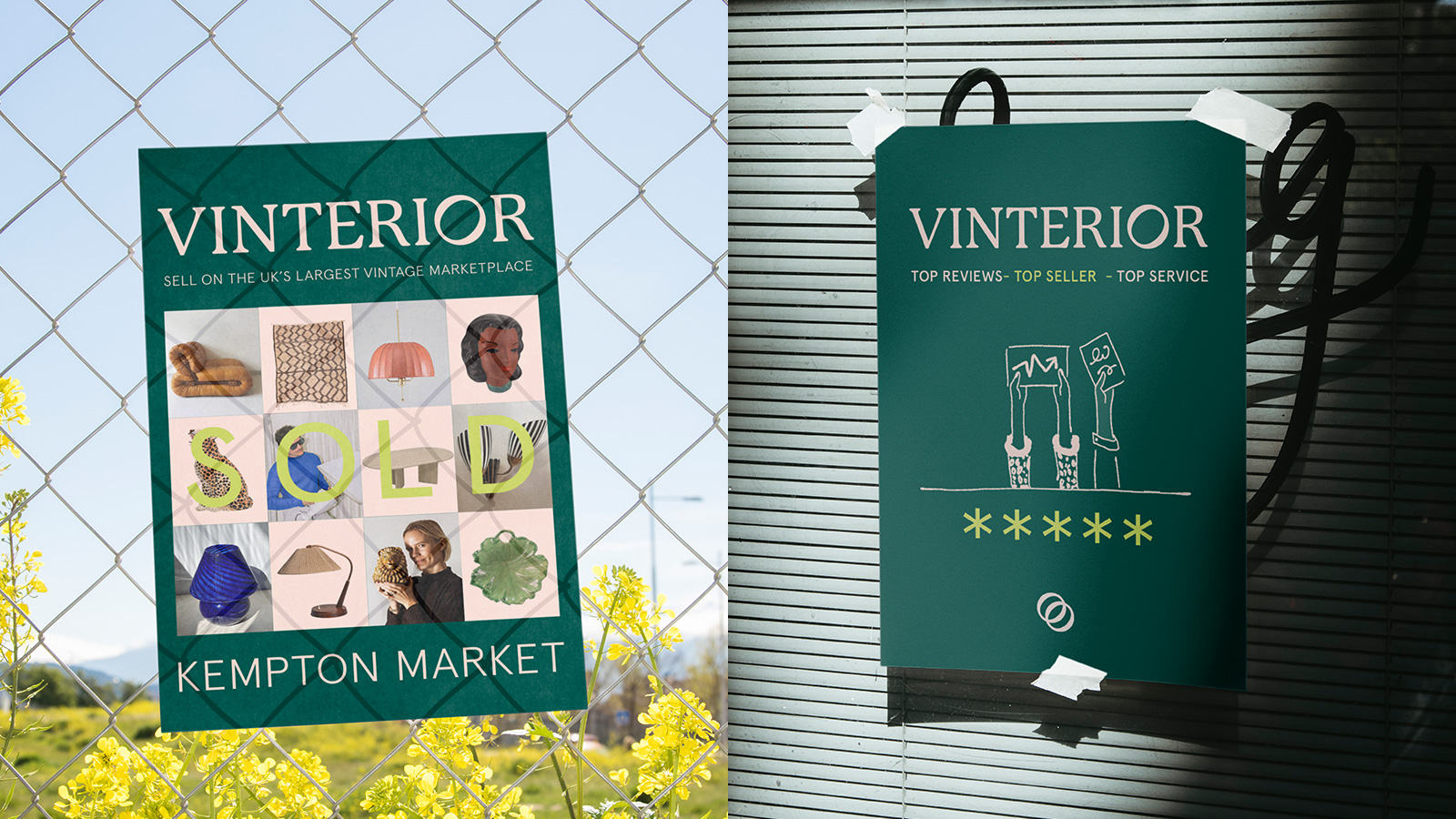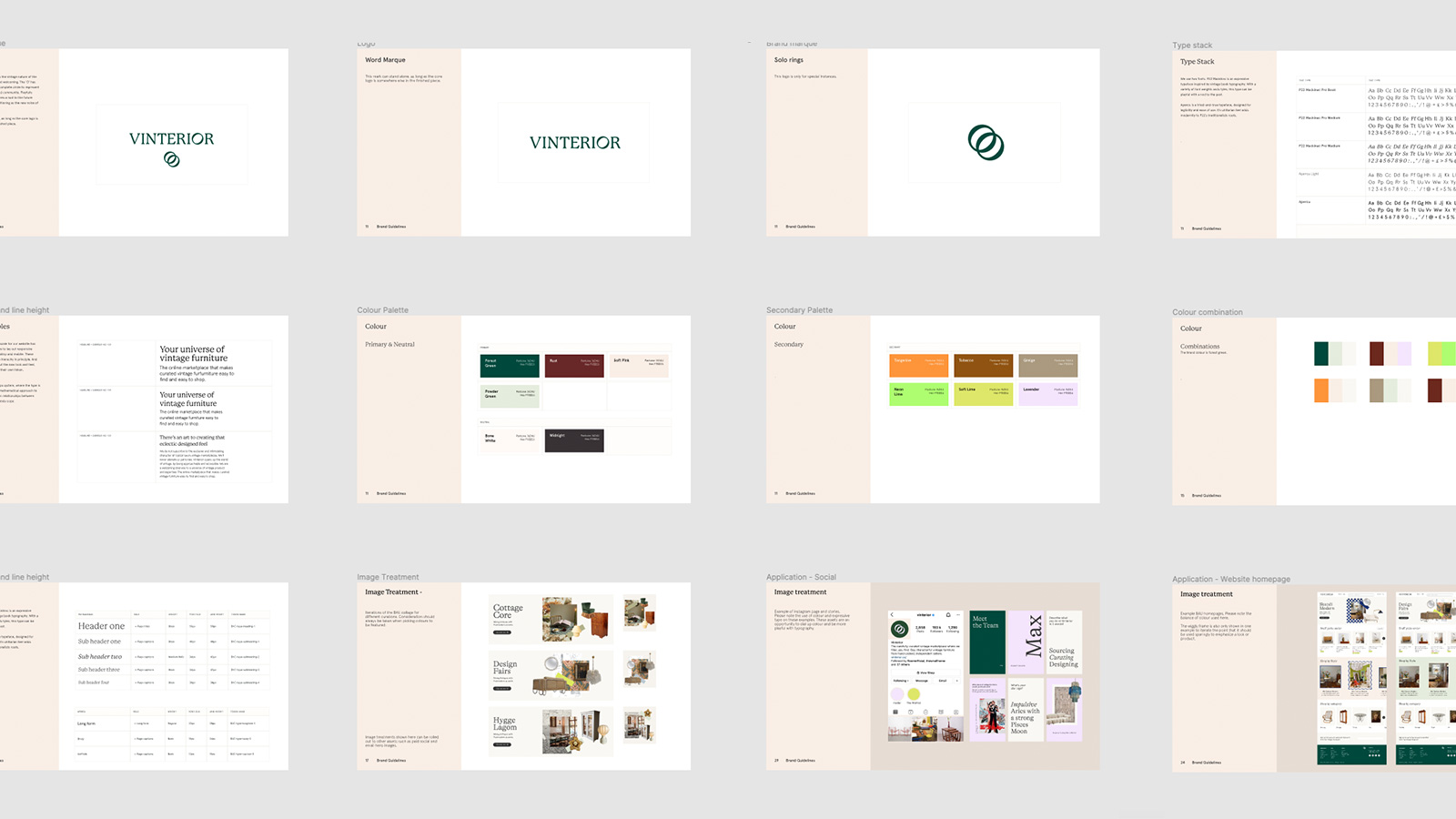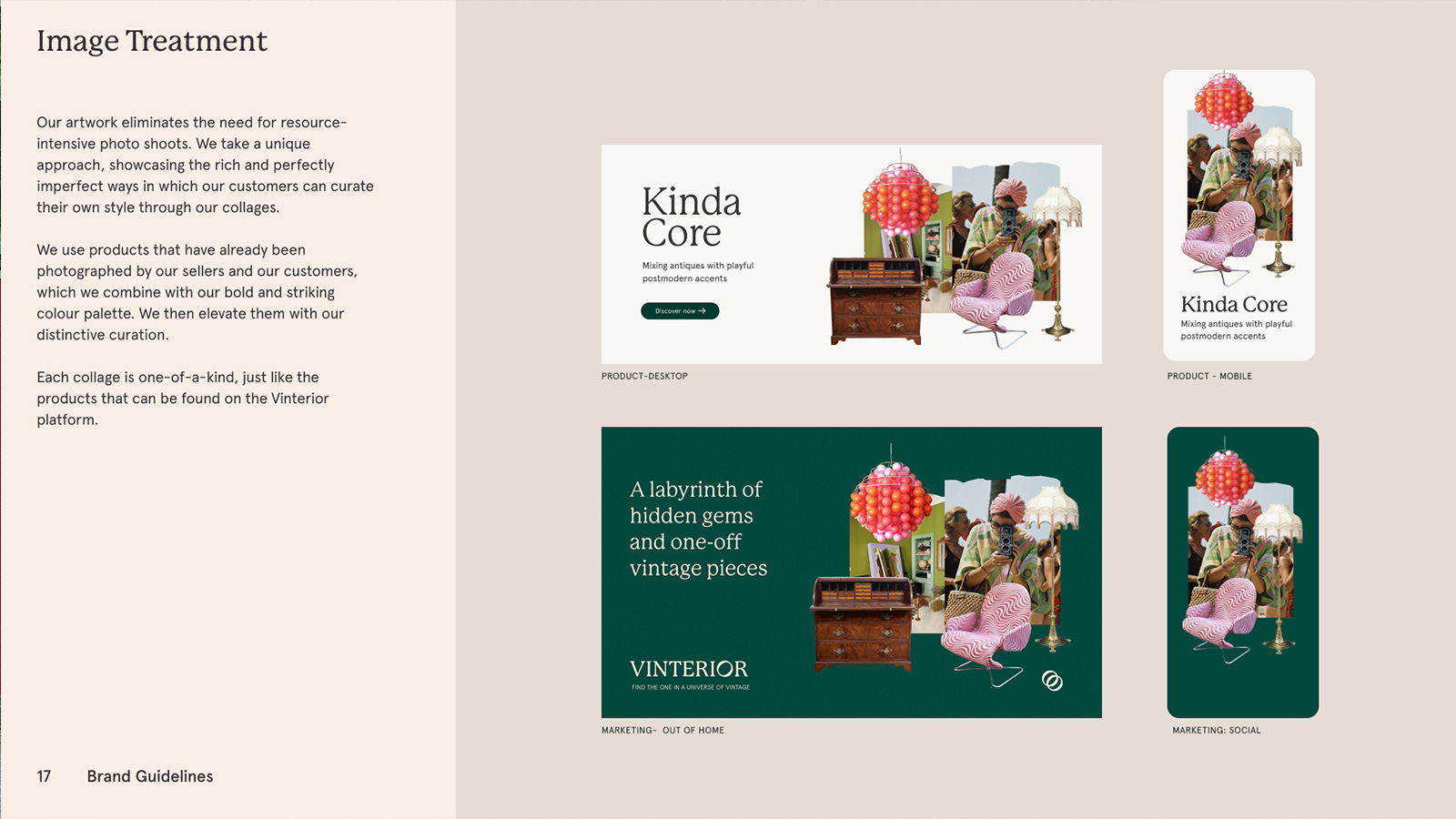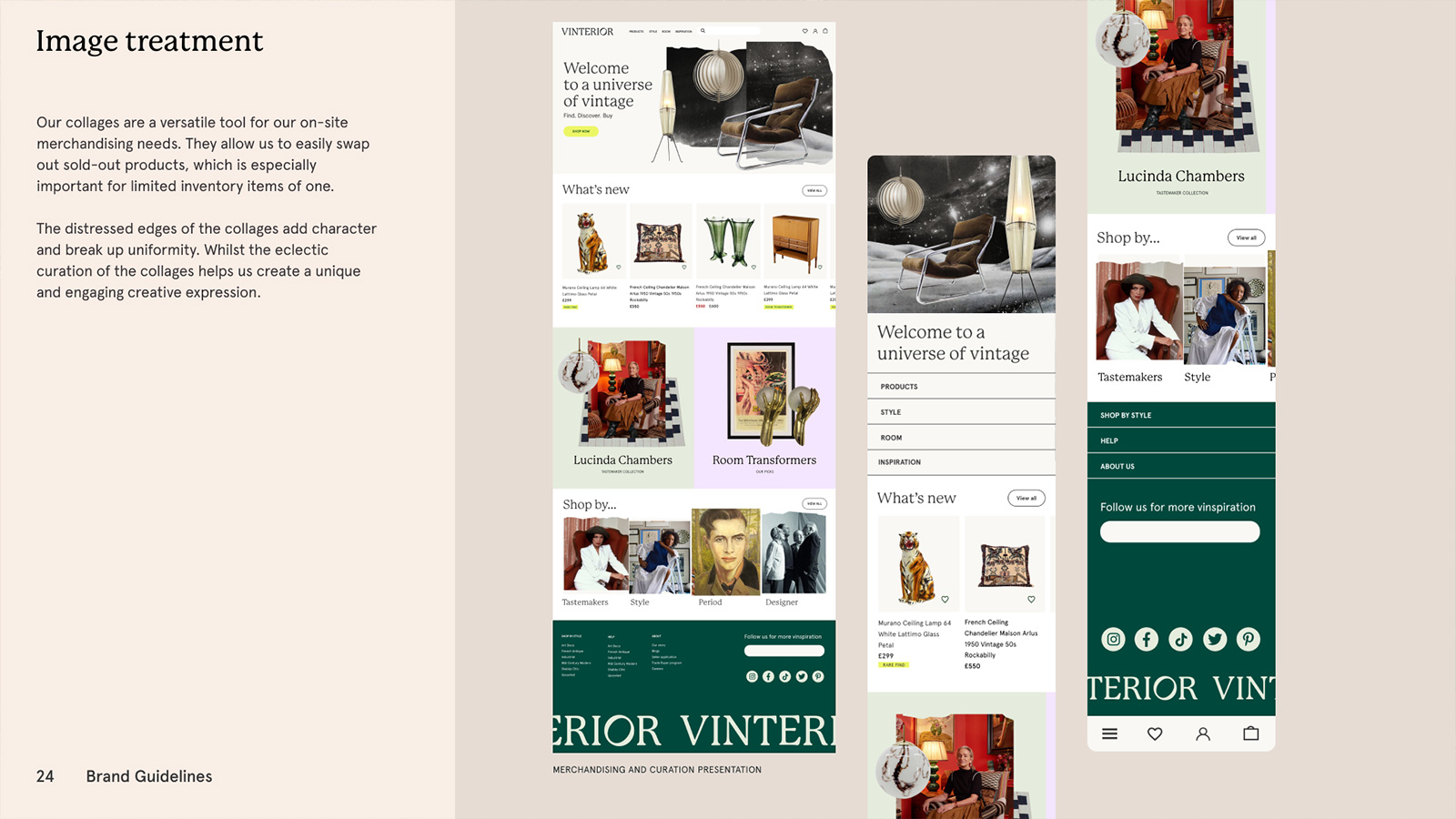 A new creative expression
My role
Plan (Understanding objectives of the channel)
Produce (Templates that can scale)
Review (Results and iterations)
TEAM CREDITS
Tone of voice - Kerry Robinson
Mary Horgan
Head of Content - Danielle Greco
Social Media Manager - Tiannah Hodding
Product Curation - Louise Parker
Design - Carmela Bartelome
Art work and illustration - Luana Goes
Building out the Brand team
Hired new talents, and external consultants to complement the present team. Together we explored Vinterior's ownable differences across the projects below and onboarded the wider Vinterior team through numerous guidelines and company-wide presentations.
Project Highlights
CRM Email communications
Buyer content strategy
Seller content strategy
Influencer partnerships
Product curation strategy
---